A Coworking Solution for Cañon City
Gather With Us at The Hive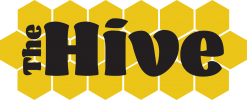 The Place for Cañon City to Gather

It's no secret that coworking options are the future of productive work. Coworking provides working professionals a sense of diversity and community, a space where communal cooperation becomes the norm, and a place to work that is environmentally sustainable.  
A 2018 investigation found that the social and collaborative aspects of coworking increased productivity and job satisfaction among professionals working in communal spaces. Coworking is good for the individual, the community, and the bottom line.
Coworking solutions are perfect for those who don't work a typical eight-hour day or those who don't need a full-time, committed office space. In today's working world, people are often isolated in their remote working spaces, and they may crave a sense of community.  Some of us just want to see faces in our day and be social. Coworking provides all of these benefits.
We have created The Hive in Downtown Cañon City to provide the working, teaching, and community opportunities that provide the comfortable, sustainable and infinitely productive space that so many are looking for. Stop into our historic building for a tour, a place to work, or a permanent place to call home. At The Hive, you get work done on your terms.
Traditional Office Space
Make The Hive Your Permanent Place To Work
We opened The Hive to be a comfortable and productive space for anyone who needs a place to work. The traditional offices are private, secure, and individualized. For the working professionals who need a permanent place to plug a computer in, our traditional spaces are perfect. We offer these on a variety of lease terms and would love to reserve a space for you to join us.
Join us and make The Hive your permanent place to do your work.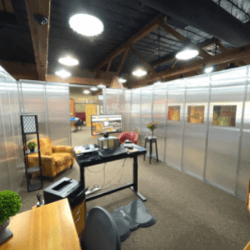 Semi-Private Temporary Space
Work In A Quiet Space
The Hive is full of comfortable spaces for those who need a temporary place to get some work done. These are perfect for the traveler who needs good wifi on their way through town, or the local professional who needs a place to focus on work away from distractions. These spaces can be utilized with the purchase of day passes and can be easily scheduled online.
The Zest and Hum is our newest shared space. They combine the ease of a one-day stay with the privacy of a permanent office. These spaces are perfect for professionals who needs to participate in a virtual call, lead a virtual meeting, or just work in a quiet space. Purchase a day pass today and join us at The Hive. Our incredible Wifi and good coffee are waiting for you.
Join us to plug your computer in and drink a great cup of coffee.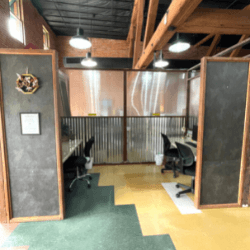 Open Temporary Spaces
Stop In And Do Some Work
There are times when we are out of our normal workspaces. Whether you are traveling, a stay-at-home mom who needs a little peace and quiet, or just tired of your slow Wifi, The Hive has a solution in our Open Temporary Spaces.  Reserve a day for one of these spaces and enjoy the professional energy, incredibly fast Wifi, and our really good coffee The Hive has to offer.
Our Open Temporary Spaces offer a desk, chair, power and Wifi, and access to our many amenities. Our historic downtown location is centrally located in Cañon City, CO and is steps away from shopping, coffee shops, and fantastic restaurants.
Come in, plug in your computer, and get some work done.  We'll take care of the rest.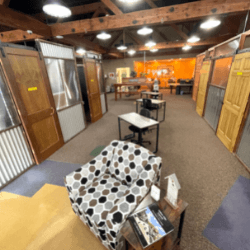 Community Spaces
Gather At The Hive
Larger groups who need spaces to gather and meet can easily schedule classroom and conference amenities at The Hive. These spaces are perfect for classes, meetings, conferences, and family gatherings. We are happiest when community members utilize our facilities to make important things happen. Think of The Hive when you need to gather around a table or teach a class.
Join us when you need a space to gather your people.
The Wellness Collective
Heal At The Hive
We are so pleased to offer our newest space: The Wellness Collective. We created it for health, wellness, and healing professionals who need a place to offer their professional services.  The Wellness Collective is private, comfortable, quiet and equipped with the amenities to provide care. We want to be the place where the community comes to pursue wellness and healing.
Help and heal the community within the comfortable confines of The Wellness Collective.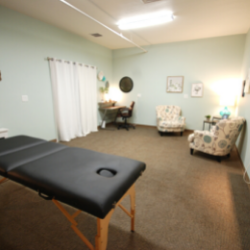 The Hive is Full of Dynamic People
Much More Than Just a Place to Work!
In a world that is moving faster than ever, Coworking office solutions have become the preferred way to get work done. Many professionals don't want the expense or commitment of a building full of private offices.  They may want a smaller space to work from, or a temporary space to take a phone call or plug the computer in.  
At The Hive, we have designed a creative, transitional working environment for anyone who needs a place to plug in to get work done. We offer traditional, private office spaces for professionals who need a permanent office solution; shared spaces for those who simply need a place to sit and work; community spaces for those who need to host a conference or teach a class; and The Wellness Collective for wellness and healing professionals looking to offer their services in a quiet, tranquil, and private atmosphere. 
Join us for an afternoon or the next five years. We always have a great cup of coffee waiting.
The Hive has been integral in the success of my career. It's been the perfect place to get connected (on several levels) and get things done. Great people. Great atmosphere. I highly recommend.
This is a great place to get away from the distractions of home when you're working away from the office. Clean, quiet, and convenient, The Hive offers drop-in work time, semi-private offices, or even private offices (so you can leave your stuff from day to day in a secure environment). There's also a nice kitchen in the back so you can grab tea or coffee.

The Hive is a quiet coworking space in downtown Cañon City. First of all, oh my goodness is this city gorgeous and adorable. But the people at The Hive were extremely responsive and accommodating. I booked a spot to take an interview the day before and they were extremely responsive and professional. The office itself is spacious with a quiet and calm ambience.
I am so grateful to be working from the Hive. I have my own space with reliable internet service much needed to be able to work. I was so lucky that I found this place when I needed the most otherwise, I could have lost my job; the people there are kind and friendly. I recommend this place!
Being a member of The Hive allows me to meet clients in a professional environment. Having access to the amenities that come with the monthly membership fee saves me money, and valuable time in my business. Working from home is a great option however, having a place to call an office is better!
I have been renting office space at The Hive for about five months now. The owners, Carla, and Becki are amazing. There is a happy and peaceful vibe in The Hive. In addition to providing super-fast Wi-Fi and a fun space to work, there is a back room for that can be rented for workshops and other functions They also support local artists and 1st Friday events.