Learn From Us
The Hive | A Coworking Space in Cañon City
The Boys and Girls Club of Fremont County
The Place Where Fremont County Kids Thrive
2021-12-22 | The Hive
In 1860, as the young boys of Hartford Connecticut ran through the streets, Mary and Alice Goodwin and Elizabeth Hammersley organized a club for them which they hoped would have a positive impact on their lives and their characters.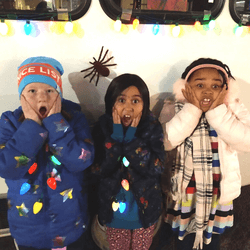 The ladies' cause: to create a place for local boys to gather safely, caught on. In 1906, the Federated Boys Clubs of Boston formed with 53 member organizations, and a national organization was born.
On January 18, 2010, board members Dr. Robin Gooldy, Judy Lohnes, Gail McDermott, Valerie Moon, Callie Preston, and Sheri Trahern met for the first official meeting of the Boys and Girls Club of Fremont County. A needs assessment found that middle schoolers had the greatest need for something to do out of school. In this meeting, the Boys and Girls Club of Fremont County was born.
Over the last ten years, the local club has expanded to include activities for high school students, quality child care for younger, school-aged kids, comprehensive counseling services, an LGBTQ+ allies group, and a youth advisory board. 
Boys and Girls Clubs focus on their communities
Club activities are designed around five core areas: Education & Career, Leadership & Service, Healthy & Wellness, the Arts, and Sports & Recreation.  Area students have access to tutoring, art, music, financial education, career planning, leadership opportunities, health and nutrition information, and mentorship programs.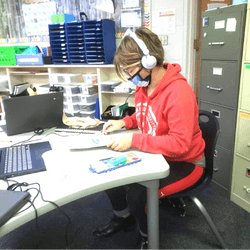 The club is also focused on the mental well-being of the youth in Fremont County. "We have been working in the past few years to increase mental health services because the area rate of suicide is nearly twice that of the State of Colorado. Teens in crisis can receive a voucher for a Gateway to Success therapy session that we pay for. No one should have to suffer alone with mental health issues and we want area kids to know that we are here to help them," said Darcy Cole, CEO of Boys and Girls Club of Fremont County.
As part of its commitment to providing support for local youth, the club is actively soliciting their ideas and voices. "We want to hear from the teens in the community to gear programs towards meeting their unique needs. Students who want to actively support their community can complete an application for our youth advisory board. Gateway to Success will train board members for peer facilitation and crisis identification."
Dedication to the club's mission
Cole is especially proud of the dedicated staff committed to helping the youth of Fremont County thrive. "They work hard for non-profit pay because they see a future in the youth that we are all serving. These are passionate people who care and want to make a difference."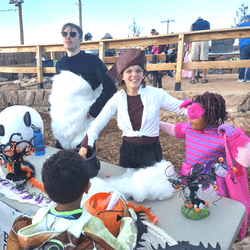 Adults in Fremont County who are looking to spend time with local kids will find many opportunities to get involved. Volunteers can be tutors, mentors, speakers, presenters, chaperones, and meal preparers, and servers. Community members can also be active with the Board of Directors. 
"Volunteers help us fulfill our mission and we love when they come and hang out with the kids. There is something here for everyone."
The club gains new leadership
The new year will see new leadership for the Boys and Girls Club of Fremont County as Darcy Cole passes the baton to Eric Thompson. Cole will continue her support by sitting on the board, but Thompson will take the CEO reins. 
"The transition is going well. I will continue to support the club when I join the board. Eric is already tackling some of the challenges we've been facing as an organization and I think he'll do just fine!" said Cole.
 

"Being a kid in Fremont County is unlike being a kid anywhere else. We understand this and meet kids where they are. We are a safe, positive environment for young people when they are not in school, "said Darcy Cole, Chief Executive Officer for Boys and Girls Club of Fremont County.


Darcy Cole, Boys and Girls Club of Fremont County CEO
Support the Boys and Girls Club
The work the Boys and Girls Club of Fremont County does is crucial and The Hive hopes you will generously support their efforts. With our gifts of time and treasure, we can continue to support our local kids when they are not in school.
Your charitable gifts qualify as a childcare contribution tax credit. Donations can be made on the website or mailed to the Boys and Girls Club of Fremont County, P.O. Box 1537, Cañon City, Colorado, 81212.
Visit the Boys and Girls Clubs:
CAÑON K-7 CLUBHOUSE
Open to K-7th graders
Inside Cañon Exploratory School on N 9th St.
Monday-Thursday from 3:15pm-6:00pm  
Early-release Fridays from 1:15pm-6:00pm
No-school Fridays from 7:45am-6:00pm
FLORENCE JR/SR CLUBHOUSE
Open to 7-12th graders
Monday-Thursday from 3:30 pm -7:00 pm
South side of Florence Jr/Sr High School
4TH STREET TEEN CLUB
Open to 8-12th graders
Monday through Thursday from 3:30 pm -7:00 pm
129 N 4th Street, Cañon City
 
See More Articles
---